Out of Washington ... Shot in The Dark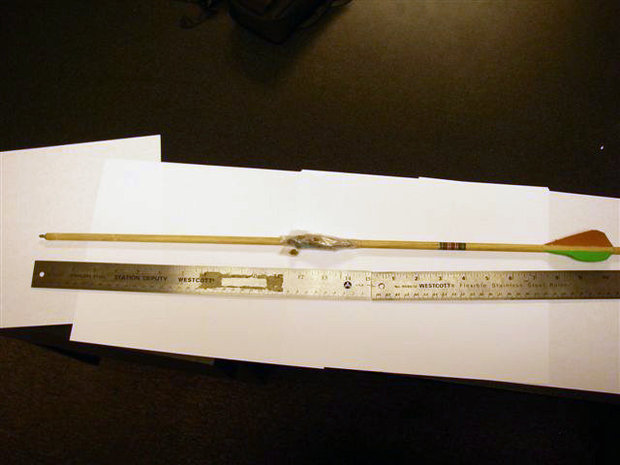 On Tuesday morning, a 36-year-old in Bellingham, Washington named David Wayne Jordan tried to get some weed to his incarcerated friends . . . by attaching it to an ARROW and shooting it through a window on the second floor.
Apparently he needed some more practice before he tried it though, because he MISSED the window, and the arrow landed on the roof.
One of the employees happened to see it, and Jordan was arrested a short time later when cops went to his house, and the bow was still sitting in his car.
The best part is that he claims he was actually hunting a SQUIRREL, although he couldn't explain why the arrow needed to have a bag of POT taped to it. Which, by the way, only contained enough marijuana for about one or two joints.
Jordan was charged with trying to introduce contraband into a corrections facility, obstructing law enforcement, and resisting arrest. He's now being held in the same jail he tried to shoot the arrow into.
(Bellingham Herald / NY Daily News)